The new version of the Xbox app for iOS includes the Remote Play functionality. It allows you to remotely play your games installed on an Xbox One.
Unlike Android users, iPhone or iPad owners cannot benefit from xCloud technology. It allows you to play certain Xbox games in streaming, through the Xbox Game Pass Ultimate service. Until Apple relaxes its cloud gaming rules, Microsoft still allows remote Xbox games to be played on iOS through the Remote Play feature (added in the latest update to the Xbox app).
Remote Play is not at all a substitute for xCloud: it is a feature that allows access to content available on an Xbox One attached to his account (and connected to a network). The console then takes care of streaming to the iPhone or iPad. With Xbox Game Pass and xCloud, it is not necessary to have an Xbox console since the Android device connects directly to Microsoft's servers.
How do I set up Remote Play for Xbox on iOS?
To play your Xbox games remotely, you have to go through several steps.
On the Xbox console :
Make sure the Xbox power setting is set to "Instant Start";
In Settings> Devices and connections> Remote features, check the box to access the console remotely.
Note that Microsoft offers to test its configuration to see if the Remote Play can work in good conditions, both at home and outside. The experience will obviously depend on your internet connection and the risks involved.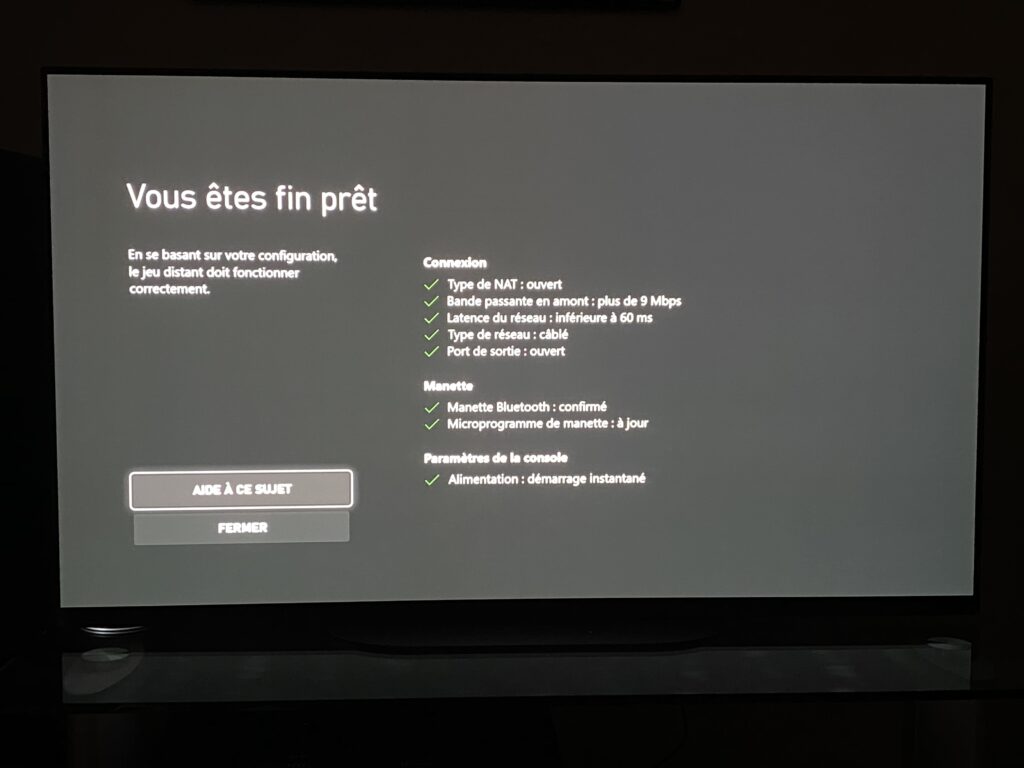 If you have more than one Xbox, don't hesitate to rename them to find your way around. Go to Settings> System> Console Info to change the name.
On the Xbox app (available at this address) :
Connect your Xbox account (the same as on the console);
In the "My Library" tab (icon in the form of books), click on "Consoles" to find your Xbox;
Click on "Remote play on this device" to launch Remote Play and access your console's menu remotely.
In order to take advantage of Remote Play, it is necessary to connect a controller to your iPhone or iPad – via Bluetooth. We explain how to do this in this dedicated guide.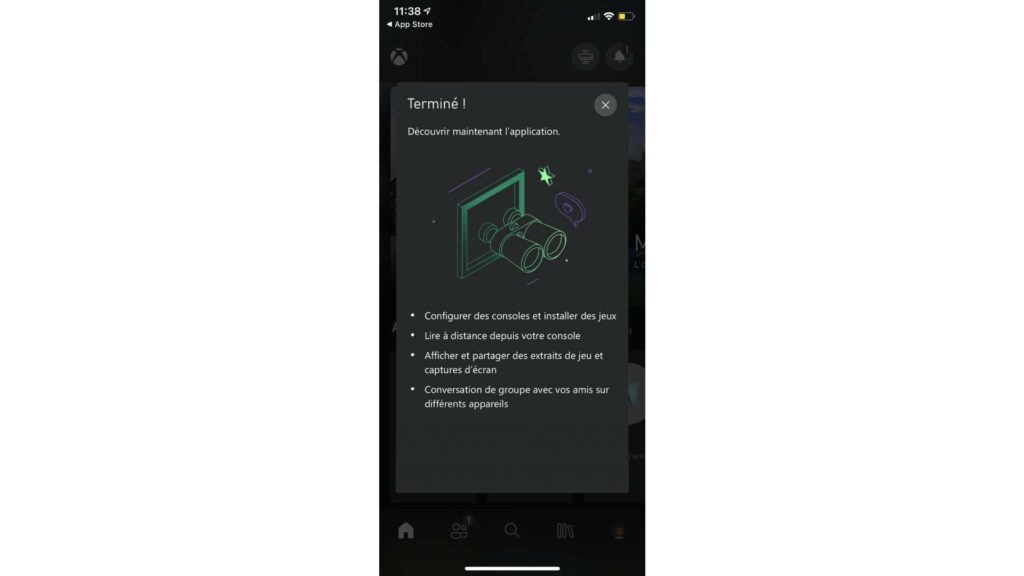 Remote Play for Xbox on iOS: what restrictions?
The Remote Play feature for iOS allows you to access your Xbox remotely. In short, you will only be able to enjoy the games installed on the console, without any restrictions (unlike the Xbox Game Pass which is based on a library chosen by Microsoft). Good point: the Redmond firm allows the application to install games remotely.
It is possible to enjoy Remote Play from a Wi-Fi or LTE connection, as long as the bandwidth is high enough to handle the streaming stream (10 Mbps, minimum). For an optimal experience, we recommend connecting your Xbox wired, via the Ethernet port. During our few tests, we were able to easily access the console from a Wi-Fi (Fiber) or an LTE network (4G Orange). Nevertheless, we noticed some untimely interruptions.
If Remote Play is now for the Xbox One, the Xbox Series X and Xbox Series S will also be able to enjoy it from November 10.